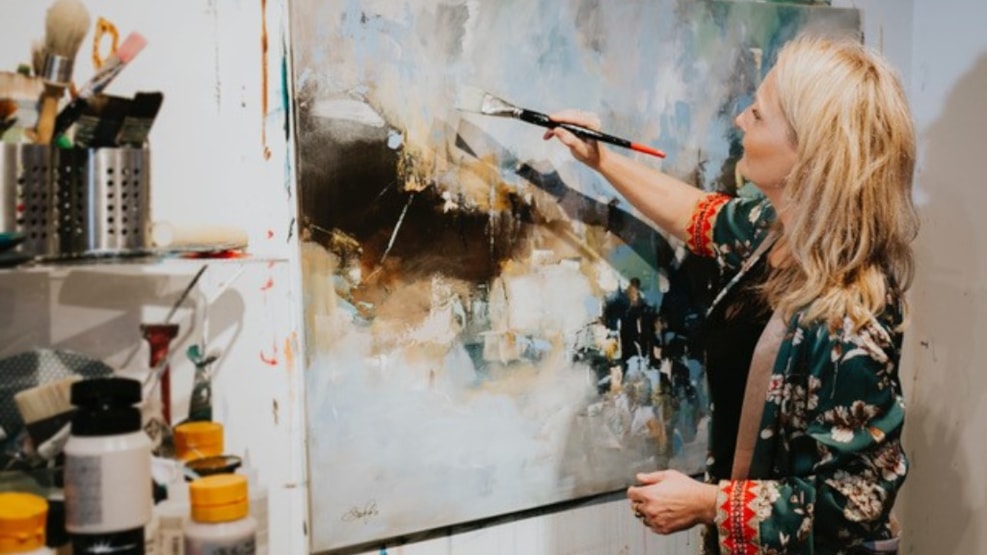 Gitte Ladefoged - Art Studio
Step inside the creative universe of Gitte Ladefoged – Art Studio, where art is created and exhibited. In the Studio on Middelfart pedestrian street, you will find visual art, bronze art and ceramics.
From her studio on the pedestrian street, Gitte Ladefoged works with her visual art, which includes works on both canvas and paper. Gitte works in the studio, which also serves as a showroom and gallery.
In the studio you can also see a selection of bronze sculptures and ceramics.
The studio also has a web shop: www.gitteladefoged.com
The studio and the inspiring surroundings are worth a visit. There are no fixed opening hours in the studio, but you can make an appointment with Gitte if you want to see the visual arts. However, you can usually meet the artist on weekdays between 10.30-15.00. For more info on the availability, stay updated on social media.